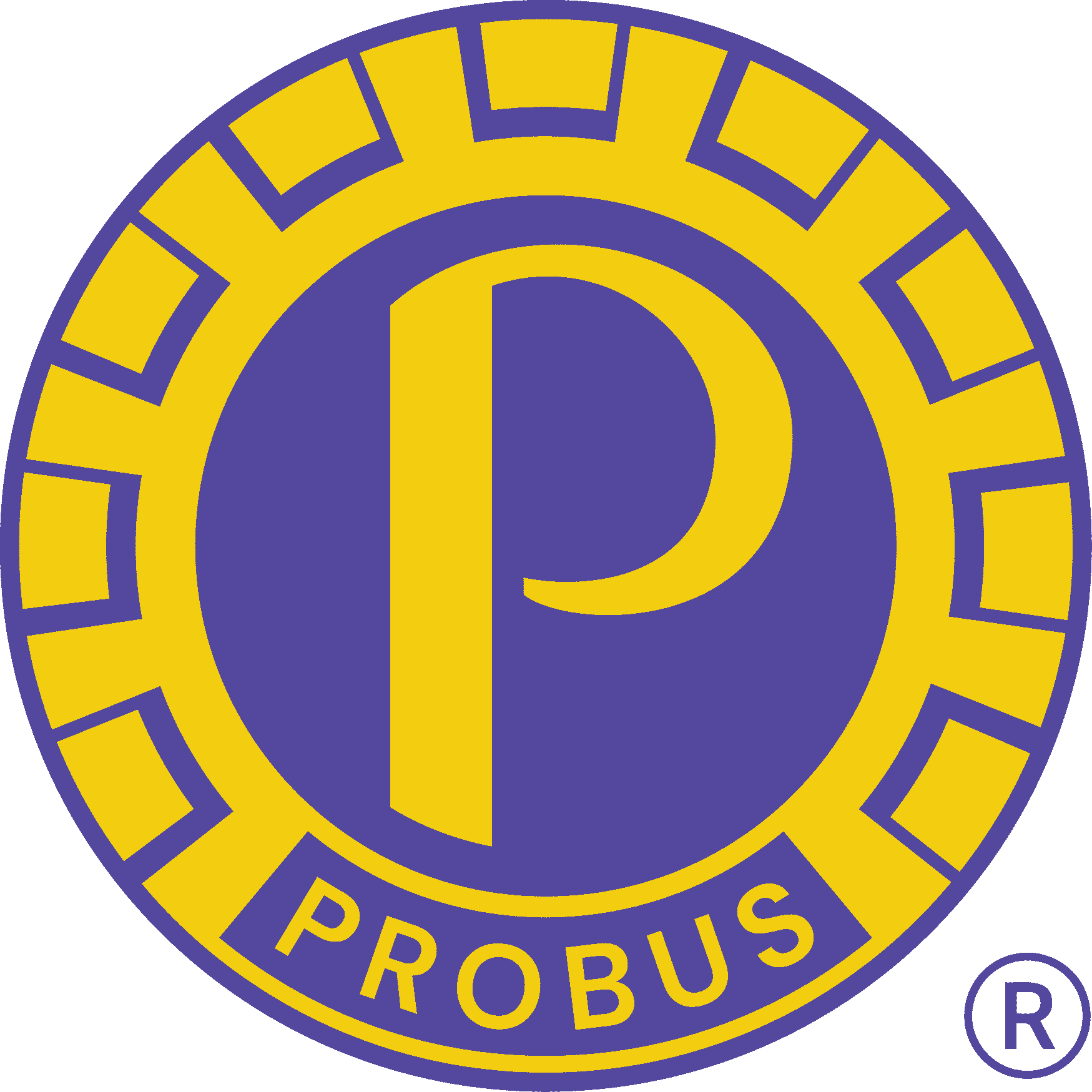 PROBUS Club of Port Perry
We have put together information and links to lots of different activities for you to enjoy in and around Port Perry, as well as sources for your educational and entertainment enjoyment. As with any internet activity, please be extremely cautious in providing personal or financial information when accessing these sites. Please don't hesitate to let us know of you have more interesting sites to add by contacting portperryprobus@gmail.com
​
SCHEDULED EVENTS IN DURHAM
​
There are lots of fall events coming up in and around Durham Region and in Toronto. So check online calendars for those many places to participate in the festivities.
Below are included a few of the more local opportunities.

Explore any of the 14 downtowns in Durham Region right on the interactive map to plan some great day trips this fall.
Or take a look at the Durham Tourism Travel Guides for online guides to Durham Region trails, fishing and cycling and the Tourism guide and Discovery guide.

For Port Perry in particular, see the website Discover Port Perry for a wide variety of things to do in and around the town.

And below are some of the other useful websites for fall activities:
The Oshawa Museum seems to always have events of interest going on, so check out their website for what's happening this fall.
​
Museums and Galleries
Canadian Art Gem - A wonderful and informative website dedicated to great Canadian artists right in our own backyard.
Scrapbooking in the Past - Before radio and TV were invented, people entertained themselves in different ways. One form of entertainment was the scrap album or scrapbook.
Although the Natural History Museum in London (UK) formally opened it's doors in 1881, the collection actually started almost 300 years ago with the collection of a physician who traveled the world collecting interesting things.
Visit the Vatican Virtually - Here's your chance to tour some of the most famous rooms in the Vatican but without the crowds.
The International Spy Museum in Washington, DC is one of the area's most popular tourist sites. It documents all aspects of espionage and has one of the largest collections of espionage artifacts from around the world
​
Enjoy these on line tours of local and international art galleries and museums. Click on the links below.
​
​
Visit the Vancouver Art Gallery website to view images and summaries of their past, current and upcoming exhibitions
​
The Charles Dickens Museum in London has a collection of about 100,000 pieces (including letters, furniture, clothing and illustrations) which relate to Dickens and his work
Art for Seniors - Art Gallery of Ontario has a virtual Seniors Social Program - Free
Van Gogh is Back - The Van Gogh immersive exhibit in Toronto
Art as Fun - Daily Art Magazine's podcasts, slides, webinars - expand your knowledge of art.
​
British National Trust - Writing an historical novel? Check this out.
​
Scotland Treasures - Dig It - A Scottish Archaeology Hub
​
Museum Adventures - Natural History Museum - Museum of South Kensington (near London, UK)
​
Modern Day Paint by Numbers - Have fun painting your own famous painting!
​
​
Movies & TV Shows
​
Listed below are some of the websites that list free movies and TV shows for streaming to your device or TV.
​
If you didn't see it on TVO recently or last April, have a look at the TVO website video about the journey of 6 orphaned grizzly cubs from tiny tots to their release in the wild.
Free Movies on Kanopy - e - membership is free through your local Durham public library
My Octopus Teacher - A Netflix documentary capturing a year spent with an octopus
​
​
Online Streaming Options in Canada
​
​
​
To learn how to stream movies and other shows to your TV, click here.
​
​
​
​
TED Talks and Other Interesting Courses and Lectures
​
There are thousands of TED talks, so visit the site at:
https://www.ted.com/talks Take a look at their library and try one – maybe daily.
​
From the Cornell Lab of Ornithology, watch this video of one woman's effort to save the endangered Greater Adjutant stork and how she motivated communities in Assam, India to embrace this undertaking.
​
The Ontario Turtle Conservation Centre (OTCC) presented a webinar giving a behind-the-scenes tour of the Centre and showcasing their hospital which "treats, rehabilitates and releases injured turtles".
Free Online Mindfulness Classes for Older Adults
​
Volcanoes - where we came from and why we don't want to return - The Earth 4 billion years ago
Beauty on Earth Now - Tulip Fields in the Netherlands
On line workshops for writing memoirs - with Anne Bokma - cost involved
​
Writing for Fun or Profit - Writers' Community of Durham Region
Ottawa History Online - January 20 lecture on Zoom
​
Historic Sites of England, Wales and Northern Ireland - The Royal Oak Historical Society
​
Gratitude by Louie Schwartzberg, an award winning photographer, who specializes in time lapse photography.
​
​
Scottish Story Telling - Interesting stories about Scotland
​
Get to Know your Cousins - a great lecture on anthropology
​
The Great Courses offers college-level courses on CD, DVD & digitally, most in the $30 - $60 range
For the History buff, try these great sites:
​
Time Travel - walk back time in segments of tens of millions of years to see where our home was in the world
​
EDTechTeacher - Best of History Websites
​
Arch 20 - free on-line virtual tours of historical sites
​
Mediation & Relaxation - a variety of scheduled virutal seminars - free and open to everyone - from the University of Virginia's Contemplative Sciences Center
​
Tree Companions - Learn about the largest and oldest living things
​
​
Interesting Historical Sites
​
​
The Soul of Newfoundland and Labrador at its best- all types of stories about Newfoundland & Labrador – the language, whales, art & architecture, nature & wildlife, people & culture, music & celebration and so on.
​
Did you know that housed on the top floor of the Toronto Reference Library is the Arthur Conan Doyle room? The room is decorated as though it's Sherlock Holmes' Victorian-era study.
Check out the events calendar on the Ontario Historical Society website for online presentations hosted by various Ontario museums and historical societies.
​
Scugog Shores Museum Village and Archives is presenting their next event that will be "Adventures at the Boo-seum" from 11am – 3pm on Sunday, October 24th.
​
Historic Environment Scotland has a series of online exhibitions which provide a glimpse into various aspects of the Scottish historical environment
​
The Museum of Nova Scotia has put together a series of short YouTube videos by Roger Lewis, Mi'Kmaq Cultural Heritage Curator. Through these talks, Mr. Lewis gives us a greater understanding of the history and culture of the Mi"kmaq people
A Road Trip with Yvette Rogers – nine short videos highlighting specific areas in Cape Breton, and, "Special Presentations" - ten short YouTube videos detailing the history and culture of Nova Scotia.

The Library and Archives Canada website provides information and resources for research on the various ethno-cultural groups who have immigrated to Canada.
Historical Background on Niagara-on-the-Lake - The Niagara on the Lake Museum has a number of You-Tube videos available which detail the history of that area.
The Museum of Ontario Archaeology has several online exhibits that may be of interest
​
Triskele Heritage - focused primarily on the archaeology aspect of Britain
​
The Thomas Fisher Rare Book Library houses the rare and special collections of the University of Toronto
Anne of Green Gables - The Pickering Museum has a series of 3 podcasts about author Lucy Maud Montgomery
​
History Extra - Great site for history buffs
​
History of Port Perry - Scugog Townshhip Heritage Gallery
Parkwood Estates in Oshawa - Online events at the Parkwood National Historic Site
​
The Pickering Museum Village has a series of YouTube presentations on historic fashion
Canadian Archives - a non-profit library of millions of free books, movies, software, music, websites, and more
Culture in Oshawa - The Robert McLaughlin Gallery
​
Canadian Astronomy Website - Discussions on the stars for all levels of expertise
​
​
Games On Line
​
Wordle - Have you tried the newest word game called WORDLE? Guess the WORDLE in 6 tries. Each guess must be a valid 5 letter word. Hit the enter button to submit. After each guess, the colour of the tiles will change to show how close your guess was to the word. Each day there is a new WORDLE to discover. It's fun and easy to play.
​
Trickster - Euchre, Bridge, Hearts, Spades and more - free and fun. Has a video chat feature so you can see and hear each other!
Would you like to learn to play a game that dates from the time of the Roman Empire? The board game, Nine Man Morris, may date from as far back as 1400 BCE, was likely well known by Romans and was very popular in Medieval England.
This website contains a list of free memory games that will test your recall ability.
Get Back at Google - Have some fun with a fake Google Homepage
​
Don't Connect the Dots - Brain / eye / hand coordination game
​
Another test for your Brain / hand coordination - Got Rhythm
Hardwood Games - Euchre, Hearts and Spades - play with the computer or your friends
​
Bridge Base Online - Practice with the computer at various levels or play on line with your own foursome
​
Words with Friends II - Free on line scrabble game - play with real people around the world
Jigsaw Planet - Fun, free jigsaw puzzles
​